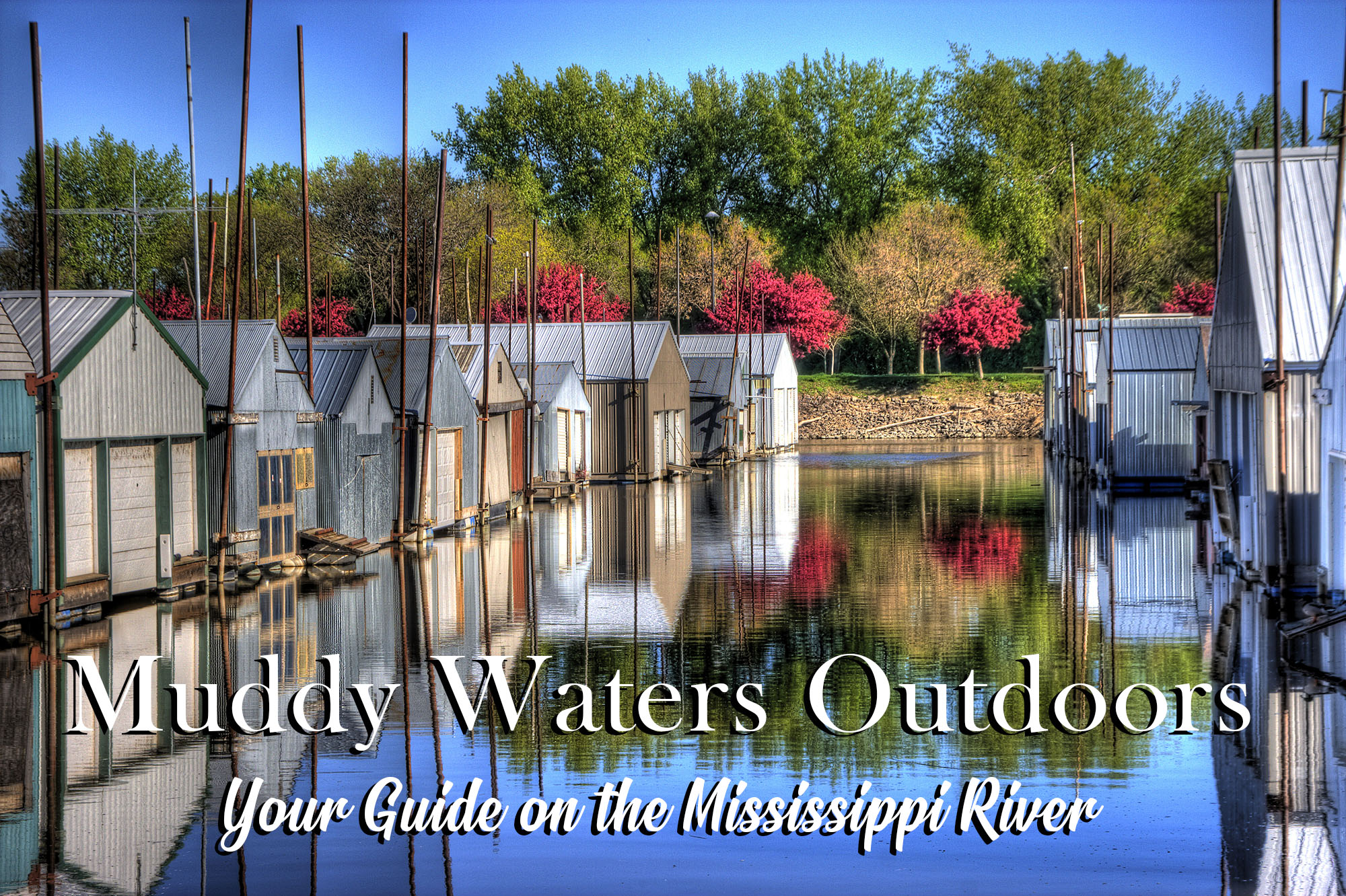 Whether you are looking for a Big Trophy Walleye or just a peaceful bald eagle/wildlife tour down the lazy Mississippi River in Red Wing, Minnesota, look no further.  Licensed and insured U.S. Coast Guard, Captain Josh Wetzstein, a professional Guide with Muddy Waters Outdoors, will give you a very good chance at hooking your "personal best" Walleye.
Because size matters at Muddy Waters Guide Service, we specialize in targeting some of the biggest Walleyes and Saugers in the system – along with whatever else bites in between (big catfish, carp, paddle fish). You just never know what's going to be on the end of your line! It could be anything with 134 different species of fish swimming around!!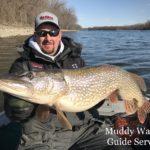 "Captain Josh" hunts trophy Walleyes like deer hunters hunt trophy bucks.  He's a local "River Rat" who has put in his time and excels at uncovering hidden patterns on some of the biggest Walleyes in the Mississippi River system.  You never know when that 12-14 pound River Giant is going to explode on your presentation in this WORLD CLASS fishery, and that anticipation is what keeps our rods swinging. We'll let other fishermen target the small fish…we're going after the "BIG WALLEYES AND SAUGERS"!!
Josh has spent countless hours dissecting water up and down the Mighty Mississippi River pools 2, 3, 4 and Lake Pepin.  He loves chasing GIANT WALLEYES and is always up to the challenge of finding hidden clues, understanding the migrations throughout the year, developing a time line between movements in high or low water and what bait/pattern works best on that given day.
Water levels are always changing, and the fish are constantly on the move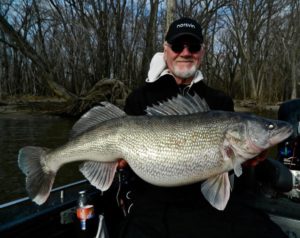 which can make river fishing very challenging.  But no worries! Muddy Waters Guide Service has the keys to unlock the perfect storm.  Let us "guide you to the fish of your dreams" and you will see what separates us from the rest.  We strive to teach and educate anglers of all levels and to give you an excellent opportunity at a true river giant by days end. Not to mention a trip/fish to remember for the rest of your life.
The Mississippi River in Red Wing, Minnesota, is without a doubt a world class Walleye and Sauger fishery.  With its huge shad base it's kicking out some of the biggest Walleyes and Saugers in the state. These fish look like they have shoulders. They are THICK.  Check out our photo gallery and you'll quickly realize these fish are on a level of their own.  You never know what's going to be on the end of your line when you set the hook on the Mighty Mississippi.  And you won't believe the power behind these big ones when they get out in the current and start to flex their muscle!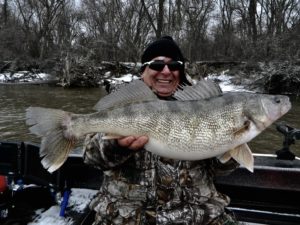 Here at Muddy Waters Guide Service we have a true love and passion for fishing and the great outdoors.  Past customers have commented on how remarkable their trip was and their overall satisfaction has led to a great customer return rate.
Testimonials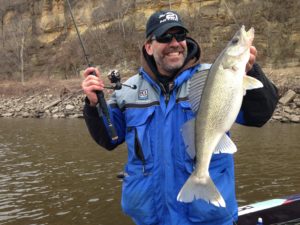 "I've fished with Josh several times on the Mississippi and he has consistently put us on big walleye" - Keith Kavajecz (host of "Next Bite TV)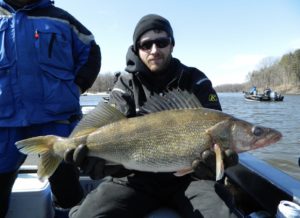 If you are looking for a great fishing experience and looking to learn new fishing techniques look no further. Josh at Muddy Waters Guide Service will show you a great time and put you on your personal best walleye. - Jason Nesseth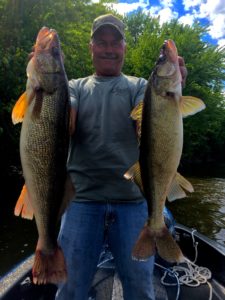 If you are looking for a guide to go fishing where big fish hang out, weather it's walleye on the river or musky on Mille Lacs Josh is your guide. Top notch boat and equipment. He is a guide that knows his craft and just an all around great guy. - Dave Bauer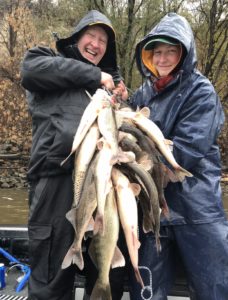 "When it comes to hunting big fish, Josh is one of the elites! I've had the distinct pleasure of not only fishing and catching big walleyes with Josh, but he's taken the time to help me sharpen my methods and ability to catch more and definitely BIGGER fish in the boat.  He's a local guy, who grew up fishing the Mississippi river, local Faribault lakes and pounding Mille Lacs.
Josh is always safe, fun and always putting you on fish. If your itch isn't just to catch fish, but it is to break your personal best, then this is the trip you need to book!
Thanks for the great time on the water Josh!
Hope to do it again soon. Till then tight lines and fair weather."  - Brian Funk, Rochester, MN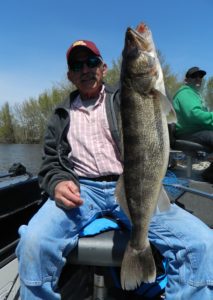 "I would recommend Josh Wetzstein as a fishing guide.  I've only known Josh for a few years and have went fishing with him around half-dozen times.  Each time Josh put us on the fish, whether fishing for Walleye or Musky.  I NEVER CAUGHT A MUSKY until I went fishing with Josh (it was pretty nice size) and I also lost a trophy Musky right at the boat, while the net was being put on it.
I had caught many nice Walleyes but no trophy size until I went with Josh.  I caught one trophy Walleye and my partner caught 4 trophies in 2 days 10-13 lbs.  That is great fishing …. We also caught a mess of eater Walleyes/Saugers.
In my opinion, Josh Wetzstein is an excellent fishing guide …. One of the very best …. I have used many guides in the past and Josh tops them all …"
                                                                                                -Tony Pickerign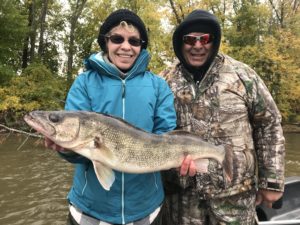 "If you're looking for an awesome fishing trip where you have an opportunity to catch some of the biggest fish you've ever seen, then you just have to book a fishing trip with Josh! I've been fishing Walleyes, Northern, Musky, large and small mouth Bass and pan fish for years but have never seen the size or felt the power of the really BIG ones (Walleyes!) that we caught on our trip with Josh as our guide. It goes without saying that Josh knows his stuff! From weather statistics, water depth and temperatures, wind changes, using different rigs – he wasted no time in seeking out the best fishing spot for us and boy was it worth it!
Thank you Josh, for an incredible day and for an even more incredible catch! You can bet we'll be back to do it again!"
                                                                                             -D. Anderson, MN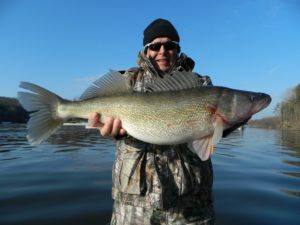 "I have been fishing for 50+ years and until I fished with Josh I never caught a Walleye over 10 pounds.  Josh has been fishing the Mississippi River and Metro lakes his entire life.  His scientific approach to fishing is second to none.  Taking into consideration a full moon, the wind and water temperatures, the clarity of the water, the water depth, current speed, weather conditions (sunny, cloudy, raining, sleeting or snowing), whether it's Spring, Summer or Fall , will dictate what type of fishing set up to use, whether you would use a variety of jigs, an assortment of lures or live bait, minnows, leeches, etc.  Applying Josh's fishing techniques, I was able to catch 3 ten-plus pound Walleyes and one 12+ lb. Of course, the biggest one did get away.  I can't recall when I had so much fun fishing! I am looking forward to booking a fishing trip with Josh next year.  Great time, great fish (personal best), great guide.  Thanks Josh.  Looking forward to fishing with you soon!
                                                                                        -Geno Pickerign, MN
Muddy Waters is Clearly the Best!
"I have fished from the Atlantic and the Gulf to the Pacific and much of North America from Alaska and Canada to California, Texas, Florida, The Carolinas, Alabama, Georgia, Washington, Wisconsin, Minnesota… I can tell you that Josh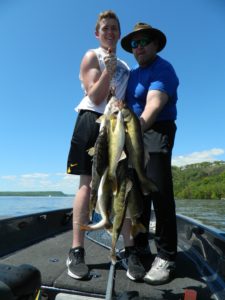 is one of the best guides I have ever seen.  He knows his stuff.  He is not a one trick pony.  He knows how to find and catch fish.  I have been out with him and limiting out when no one else was catching fish (local and professionals alike).  So, if you want to catch more fish and bigger fish, Josh and Muddy Waters is clearly the best way to go."
-Perry Pickerign, MN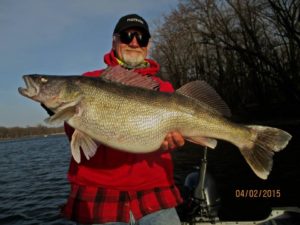 Looking for a serious fun and fish experience? Look no further than Josh. best money ever spent for a truly enjoyable , teaching lesson in fish locating, fish handling, boat handling and guaranteed respect of your expectations. Josh puts your experience first on the water. One of the best men I've ever fished with and I've fished with 100's of folks over the past 70 years. -Don "Hootch" Hanson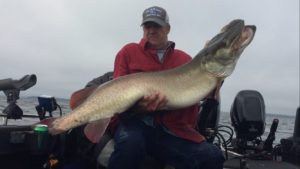 Josh is a very hardcore and serious fisherman and also lots of fun to spend the day in the boat with. I've caught both my personal best fish with him (57" Muskie & 14 lb. Walleye). IF you are looking for a fish of a lifetime look no further. Josh is your guide.  - Mickey Nesseth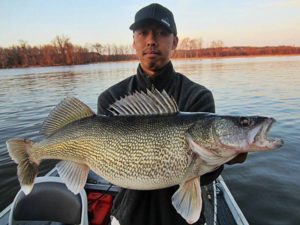 I have caught some of my biggest Walleye and Sauger fishing with Josh. He has the equipment and the knowledge to make it happen on a daily basis. - Lou Cha